dustin@simonpaschal.com
972.893.9341
Dustin has always had a passion for employment law. He attended Baylor University where he graduated in 2002 with a B.B.A. in Human Resource Management. While at Baylor, Dustin interned with the Vice President of Human Resources at a national manufacturing company where he experienced first-hand the employment issues facing companies and individuals today. After graduating from Baylor, Dustin attended Baylor School of Law and graduated with a J.D. in 2005. Since graduating, Dustin has practiced exclusively in the area of Employment Law and Business Law.
Dustin represents corporations, small businesses, and individual employees and executives. He handles a variety of employment matters, including discrimination and harassment cases, lawsuits involving non-compete agreements, and multi-state collective actions involving wage and hour issues. In addition to his litigation practice, Dustin also reviews individual employment contracts, drafts employee handbooks, and assists companies on a variety of general contractual issues. Dustin takes great pride in helping his clients avoid litigation through proper planning but when his clients need it, Dustin provides aggressive and principled litigation counsel.
Dustin is a member of the State Bar of Texas and the Dallas Bar Association. As a former active member of the Dallas Association of Young Lawyers, Dustin served five terms on the Board of Directors and served as a Co-Chair for numerous committees. Dustin also is a Sustaining Life Fellow of the DAYL Foundation, a Fellow of the Dallas Bar Foundation and a former Associate Member of the Patrick E. Higginbotham Inn of Court.
Dustin also formerly served as the President of DallasHR, the Dallas chapter of the Society for Human Resource Management. He currently serves as the Chair of the Board of Trustees.  DallasHR is the premier organization in Dallas serving Human Resources professionals.  Prior to his term as Chair, Dustin served multiple terms on the Board of Directors.  Dustin also serves as the Texas SHRM District 1 Director.
Dustin regularly speaks on a variety of Human Resources and employment law topics to many different organizations, including local SHRM Chapters, Chambers of Commerce, the Dallas Society of CPAs, and many more.
D Magazine honored Dustin as a 2018 Best Lawyer Under 40 and twice as a D Magazine Best Lawyer.  He also is rated AV Preeminent by Martindale-Hubbell, the highest possible rating.  Dustin was selected annually from 2012 to 2019 as a Rising Star by Thomson Reuters Super Lawyers. Dustin's peers nominated him for this achievement and he is part of only 2.5% of Texas lawyers classified as Rising Stars. It is this high honor that Dustin strives to match on a daily basis.  He has also been selected multiple times as a Texas Super Lawyer by Thomson Reuters.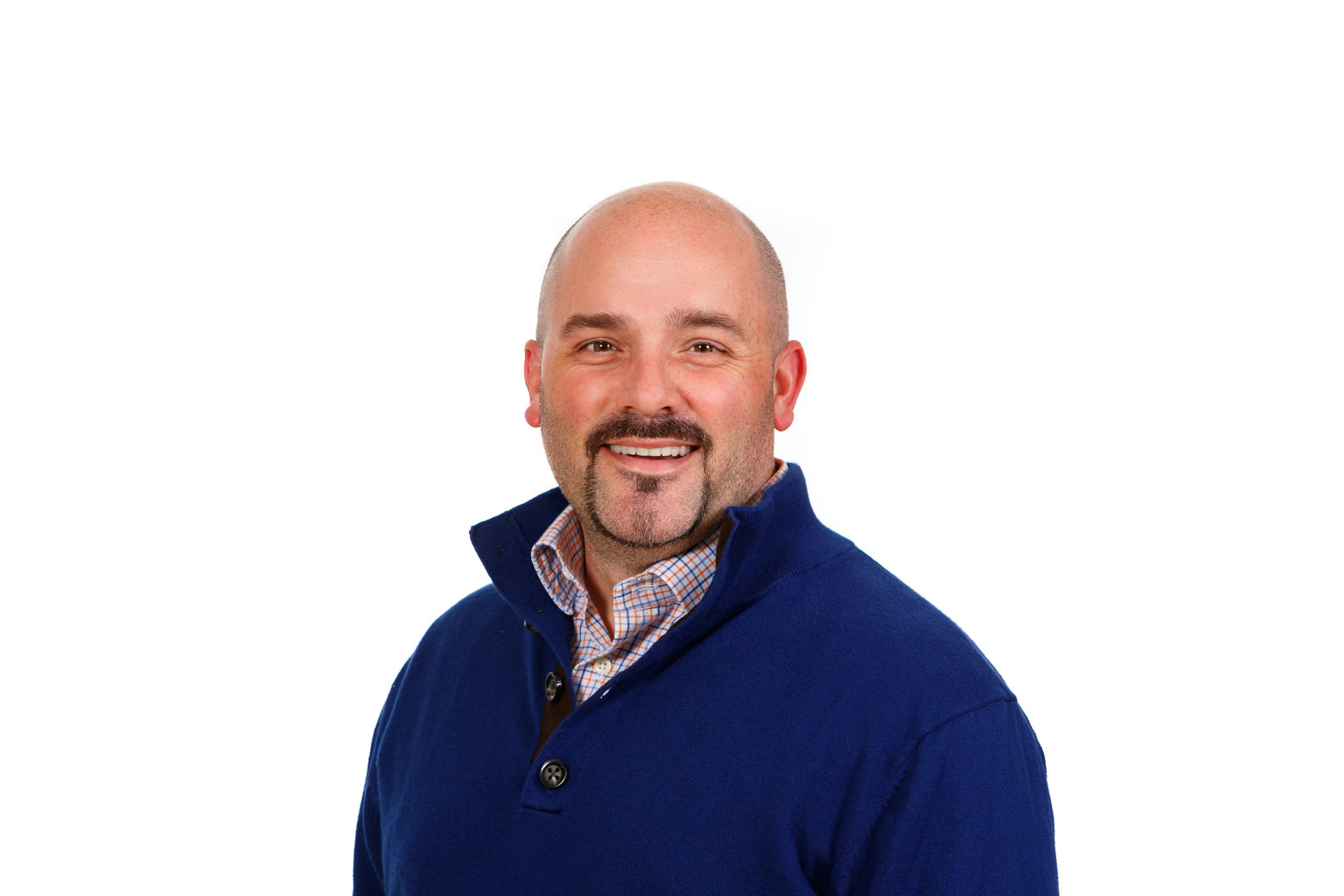 Education:
Baylor University, B.B.A.
Baylor University School of Law, J.D.
Bar Admissions:
State Bar of Texas
US Court of Appeals for the Fifth Circuit
US District Courts for the Northern, Eastern, Southern and Western Districts of Texas
US Court of Federal Claims
Recognitions:
Rising Star, Texas Super Lawyers, 2012 – 2019
Best Lawyer Under 40, D Magazine, 2018
Speeches (representative):
Life After Cancer: Employment Issues, Baylor Hospital Cvetko Cancer Center, April 2009 and April 2010
FLSA: What You Don't Know Might Hurt You, Urban League of Dallas, September 2009
Investigating Unlawful Harassment, Heart of Texas SHRM, October 2010
Protecting Trade Secrets & Enforcing Noncompetition Agreements, Lorman Employment Law Update in Texas, January 2012
Conducting Investigations, Lorman Employment Law Update in Texas, January 2012
HR Compliance Audits That Prevent Legal Fees, DallasHR Legal Exchange Conference, September 2014
Say What?! How Your Handbook Differs From the Law and Is It Helping or Hurting You, HR Southwest, October 2014
Preparing for Trial: Insight From an Employment Litigator, HR Southwest, October 2014
FLSA Update, HR Southwest, October 2014
HR Investigations Even a Lawyer Would Be Proud Of, HR Southwest, October 2015
Workplace Investigations: Law, Procedure & Best Practices, HR Southwest, October 2015
The Jan Brady of HR: Documents Other Than the Handbook You Absolutely Must Address, HR Southwest, October 2015
Workplace Investigations: Law, Procedure & Best Practices, DallasHR, June 2016
Off to HR Law School: Don't Forget Your Employee Handbook, HR Southwest, October 2016
HR in an Hour: The Employee Life Span, HR Southwest, October 2016
The Great Handbook Debate: Pros, Cons & All the Law, HR Southwest, October 2016
1-15-20-50: Why These Numbers Should Be Important to Your Business, Dallas CPA Society, December 2016
Sensitive Employee Relations Matters, Frisco Chamber of Commerce HR Summit, March 2017
HR in an Hour: The Employee Life Span, Brazos Valley SHRM, May 2017
Elementary My Dear Watson: A Step-by-Step Guide to Workplace Investigations, North Texas SHRM Conference, May 2017
Top 5 Mistakes That Cause HR Lawsuits, HR Southwest, October 2017
Salary Schmalary: Don't Forget the White Collar Exemptions Job Duties, HR Southwest, October 2017
Top 5 Mistakes That Cause HR Lawsuits, Collin CountyHR, January 2018
Sexual Orientation and Gender Identity Employment Law Overview, DallasHR Legal Exchange Conference, February 2018
How to Stay Cool Without Getting Burned, Frisco Chamber of Commerce HR Summit, March 2018
Sensitive Employee Relations Matters, Central Texas HR Management Association, April 2018
Stopping and Preventing Workplace Harassment, North Texas SHRM Conference, May 2018
Say What?! How Your Handbook Differs From the Law and Is It Helping or Hurting You, North Texas SHRM, September 2018
Stopping and Preventing Workplace Harassment, East Texas Human Resources Association, October 2018
An Employment Mock Trial (Presentation), HR Southwest, October 2018
Paul Simon, Elton John & Lynyrd Skynyrd: Your Employees' Farewell Tour, HR Southwest, October 2018
Consequences of Failure to Discipline and Failure to Discipline Properly, HR Southwest, October 2018
Gender Stereotyping Issues, HR Southwest, 2018
ELEVATE Your Board (Panel Speaker), SHRM Volunteer Leaders Summit, November 2018
Risky Employee Behavior & Unintended Consequences, PCMA Gulf States Chapter Risk Mgt Symposium, November 2018
Consequences of Failure to Discipline and Failure to Discipline Properly, North Texas SHRM, February 2019
Consequences of Failure to Discipline and Failure to Discipline Properly, Red River Valley SHRM, May 2019
Consequences of Failure to Discipline and Failure to Discipline Properly, Rose City SHRM, May 2019
Paul Simon, Elton John & Lynyrd Skynyrd: Your Employees' Farewell Tour, Permian Basin SHRM, June 2019
Consequences of Failure to Discipline and Failure to Discipline Properly, Big Country SHRM, September 2019
Off to HR Law School, HR Southwest Conference, October 2019
The HR Detective: Workplace Investigations, HR Southwest Conference, October 2019
Trial (and Error): HR Lessons from the Courtroom, HR Southwest Conference, October 2019
Consequences of Failure to Discipline and Failure to Discipline Properly, East Texas HRA, December 2019
COVID-19: What Employers Need to Know, Florida Association of Insurance Agents, April 2020
COVID-19: What Employers Need to Know, Texas CPA Society, April 2020
COVID-19: Bringing Texans Back to Work, SHRM, May 2020
Consequences of Failure to Discipline and Failure to Discipline Properly, TX Municipal HR Assn., August 2021
Lawyer Leadership: A Trial Lawyer's Guide to Leadership, HR Southwest Conference, October 2021
Professional and Community Involvement:
Member, State Bar of Texas

Member, Labor and Employment Law Section

Member, Dallas Bar Association

Member, Labor and Employment Law Section
Member, Vision 2020 Commission (Past)
Member, Bench Bar Committee, 2013 – Present

Co-Chair, DAYL Liaison Subcommittee, 2013

Member, Entertainment Committee, 2013

DallasHR

Board of Trustees (DallasHR's Governing Body, DHRMA, Inc.), 2019 – Present
President, 2018
Member, Board of Directors, 2015 – Present
Director, Employment Law & HR Compliance Committee, 2016
Member, Governmental Affairs Committee, 2014 – 2015

Texas SHRM

District 1 Director, 2020 – Present
Co-Director, Governmental Affairs/Advocacy, 2019 – 2020

North Texas Community Giving Foundation

Trustee, 2016 – Present
Chair, 2020 – Present
Vice Chair, 2018 – 2020
Secretary, 2017 – 2018
Texas Big Star Half Marathon & 5K Assistant Race Director & Logistics Chair, 2017 – Present

Sustaining Life Fellow, DAYL Foundation
Fellow, DBA Foundation
Member, Frisco ISD Legislative Leadership Committee, 2021 – Present
Member, Frisco ISD District of Innovation Committee, 2021 – Present
Member, National Breast Cancer Foundation Advisory Council, 2019 – Present
Member, City of Frisco Parks & Recreation Board (Place 3), 2019 – 2021
Member, Frisco ISD Long Range Planning Committee, 2019 – 2021
Dallas Association of Young Lawyers, 2006 – 2016

Member, Board of Directors, (5 Terms)
Co-Chair, Technology Committee
Co-Chair, Food for Thought Committee
Co-Chair, Teen Leadership Committee
Co-Chair, Social Committee
Member, 2008 DAYL Leadership Class

Member, Steering Committee

Co-Chair, Ties That Bind Committee, 2008

Texas Young Lawyers Association, 2006 – 2016
Associate Member, Patrick E. Higginbotham Inn of Court, 2011
Member, Big Thought Board of Directors, 2010 – 2012