Paul is a founding member of Simon | Paschal PLLC, an employment and business law boutique in Dallas, Texas.  Before forming and managing his own law firm, Paul practiced employment, business and immigration law at another law firm in Dallas.
Paul graduated from Hope College and Michigan State University College of Law, where he graduated magna cum laude.
Paul has a wide array of experience in employment matters, including Title VII, state discrimination laws, the ADA, the ADEA, the FLSA, the FMLA, employment contracts, non-competition and non-solicitation agreements, and numerous other employment laws and regulations.  Paul also has a broad businesses-based practice including, business entity formation and dissolution, operating agreements, and contract drafting and review.
Paul is both an active transactional attorney and a litigator.  Paul regularly appears before state and federal courts on behalf of his clients.  In addition to his work as a litigator, Paul serves as an outside General Counsel for many of his clients, a role in which he regularly represents employers before the TWC, EEOC and various other government agencies, creates and implements employee and management training, reviews and drafts employment handbooks and policies and procedures, reviews and drafts various employment-related contracts, and provides regular advice and counseling on a myriad of Human Resources issues.  In that role, he also assists clients with their business formation and contractual needs.
Paul is a member of the State Bar of Texas, the Dallas Bar Association, and the Dallas Association of Young Lawyers. Paul was a five-term member of the DAYL Executive Committee, where he ultimately served as President.  Paul has been selected both as a Texas Super Lawyer and a Texas Super Lawyers Rising Star.  In addition, Paul has been selected by his peers as both a Best Lawyer and a Best Lawyer Under 40 in Dallas by D Magazine.  Paul and his wife, Jules, live in Frisco, Texas.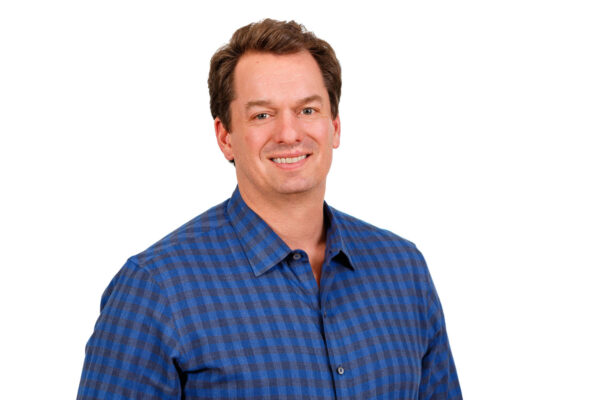 Education:
Hope College, B.A.
Michigan State University College of Law, J.D.
Bar Admissions:
State Bar of Texas
US Court of Appeals for the Fifth Circuit
US District Courts for the Northern, Eastern, Southern and Western Districts of Texas
US Court of Federal Claims
Recognitions:
Rising Star, Texas Super Lawyer 2014
Best Lawyer Under 40, D Magazine 2018
Speeches:
Legal Steps and Documentation for Investigations, DallasHR Roundtable (Sept. 2014)
Disparate Impact Discrimination, Legal Exchange, HR Southwest Conference (Oct. 2014)
Insight from an Employment Litigator, HR Southwest Conference (Oct. 2014)
FLSA Misclassification and Exemption Pitfalls, Dallas HR Legal Exchange (June 2015)
Workplace Investigations: Law, Procedure & Best Practices, HR Southwest Conference (Oct. 2015)
Workplace Investigations: Law, Procedure & Best Practices, DallasHR (June 2016)
Off to HR Law School: Don't Forget Your Employee Handbook, HR Southwest Conference (Oct. 2016)
All In the Job – Mastering FLSA Exempt vs. Non-Exempt, HR Southwest Conference (Oct. 2016)
The Great Handbook Debate – Pros, Cons & All the Law, HR Southwest Conference (Oct. 2016)
Sensitive Employee Relations, Frisco HR Summit (Mar. 2017)
Lifting the Fog: Understanding the ADA Reasonable Accommodation, HR Southwest Conference (Oct. 2017)
Salary Schmalary: Don't Forget the White Collar Exemptions Job Duties, HR Southwest Conference (Oct. 2017)
An Employment Mock Trial (Presentation), HR Southwest Conference (Oct. 2018)
Consequences of Failure to Discipline and Failure to Discipline Properly, HR Southwest Conference (Oct. 2018)
The Impact of Hurricane Harvey (Weinstein) on HR, HR Southwest Conference (Oct. 2018)
Legal Update, Crosstimbers SHRM annual conference (Feb. 2019)
How to Be Cool Without Getting Burned: Staying Legally Compliant in a Changing Workplace, HR Southwest Conference (Oct. 2019)
Trial (and Error): HR Lessons from the Courtroom, HR Southwest Conference (Oct. 2019)
Professional and Community Involvement:
Member, State Bar of Texas

Member, Labor and Employment Law Section

Member, Dallas Bar Association

Member, Labor and Employment Law Section

Director, Dallas Bar Association (2017)
Member, Texas Young Lawyers Association
Immediate Past President, Dallas Association of Young Lawyers (2018)
President, Dallas Association of Young Lawyers (2017)
President-Elect, Dallas Association of Young Lawyers (2016)
Vice President, Dallas Association of Young Lawyers (2015)
Treasurer, Dallas Association of Young Lawyers (2014)
Secretary, Dallas Association of Young Lawyers (2013)
Director, Dallas Association of Young Lawyers (2011 and 2012)
Sustaining Life Fellow, DAYL Foundation
Trustee, DAYL Foundation (2016 and 2017)
Fellows Chair, DAYL Foundation (2015)
Treasurer, DAYL Foundation (2014)
Fellow, DBA Foundation
Associate, Patrick E. Higginbotham Inn of Court (2013)
Trustee and General Counsel, North Texas Community Giving Foundation
Former President, Stewart Creek Estates HOA
Race Director, Texas Big Star Half Marathon & 5k